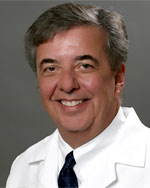 Dear Colleagues,
Nineteen months ago, I was appointed Pediatrician in Chief (PIC) by the CHOC Board of Directors and Executive Management Team. I accepted this responsibility with great pride and with a great sense of purpose. From the onset, I regarded my primary role to strengthen the partnership between CHOC physicians and CHOC Administration.
An important means of achieving this objective was through the creation of the Clinical Leadership Council (CLC). With the responsibility for developing the clinical vision for CHOC, the CLC is rapidly gaining purpose and momentum.
As we prepare for the opening of Tower II in 2013, my responsibility as the PIC is to work with the medical staff and the administration in the enhancement and growth of clinical programs as we continue on the path to becoming a nationally recognized premier children's hospital.
This blog will keep you informed related to the key initiatives undertaken by both the CLC and by me in my role as PIC.